Wednesday, April 06, 2005
AMERUH-KUUUUUUUUUHHH!
You've got to be kidding me.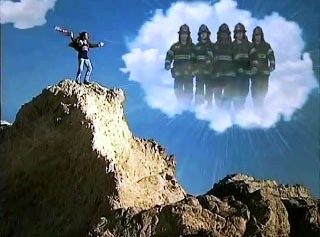 Life is in flux BIG TIME these days. I want to keep in touch with all of my peeps. The Internet is this beautiful thing. I can move to a brand new city and still stay in easy, near-daily contact with the people I love. When I feel connected to the people in my life that matter, I am unstoppable!
About Me
Exubertastic, Opinionated, Talkative, Smiley, Cynical, Curious, Epicuriously and Musically Snobbish, Grammatically Naziesque, Both Busy Bee-like and Busy Brain-possessing, Supportive, Not in the Least Bit Mysterious
Little Useful Buttons
Latest Moblog Picture
Now Playing
Placeholder: Future Blog Topics
"Wolves, Lower" by R.E.M.
"Thanks, Abby of the Past!"
The Rules of this Blog
1st Rule: You do not talk about this blog on Tribe.net.
2nd Rule: You DO NOT talk about this blog on Tribe.net.
3rd Rule: If you reveal specific identifying information about me on this blog, I may edit your post.
4th Rule: Only I get to tell people about my blog.
5th Rule: Never accept an invitation to go crazy.
7th Rule: This blog will go on as long as it has to.
8th Rule: If this is your first time reading this blog, you HAVE to comment.
Previous Posts
Blogroll
days until my birthday. You getting excited?
Right now Abby is feeling
This page has been viewed times.
Me Enjoying My Current Weather:

Where are visitors to this page?
(Auto-update daily since 01-01-05)